Your Protection Shouldn't Be Pricey
Call Us For Quality, Affordable Security Services Today!
Your Trusted Calgary Security Company And Guard Services
Intercept Security Services is built on trust, integrity, communication, and commitment. Whether it be an apartment complex, office building, or even an industrial worksite, we never disappoint in upholding safety in your community and ensuring your business is secure. With over a decade of experience in the industry and the best-trained guards and personnel, you won't find a better security company in Calgary and across Western Canada. Our quality and specialized security guard services have garnered and maintained a reputation as comprehensive, consistent, and affordable. Part of that stems from our belief that you shouldn't have to compromise your sense of security because of pricing. From working closely with you to meet your security needs, we'll develop a security and surveillance plan that works for you that's customized to fit your budget. For peace of mind protection at a reasonable price, trust the leading security guard company in Calgary –  Intercept Security Services!
The Top Security Guard Services in Calgary
Rapid, Reliable, Interception For Your Protection
Protection shouldn't be pricey. Intercept Security Services prioritizes providing peace of mind through our various security services. By working closely with you, we can help develop an affordable surveillance plan to meet your unique security needs. Don't let cost compromise your safety & contact us today! 
What Sets Us Apart From Any Security Guard in Calgary
Real-Time Reporting
Our real-time reporting exemplifies our commitment to integrity & rapid response time. We set this standard by having our guards always wear body cameras. These requirements ensure accountability, trust, & most importantly - swift protection.
GPS Tracking
One of our core values is integrity. Our team upholds this by setting up geofence perimeters and GPS tracking. From these security measures, we ensure by seeing if guards are on or off the premises.
Available 24/7
You never know when a security breach can occur. For round-the-clock protection, we have guards available 24/7 for daily & nightly patrols. We also offer security camera installation for 24/7 monitoring & surveillance of any sites.
Specialized Security
We know various industries have unique security needs to be met. Our guards' specialized training equips them to handle any job site. Whether it's construction sites or retail, you're in good hands with us.
Personable Service
Your protection is our priority. Our hands-on approach to security & surveillance. You can rely on us to provide peace of mind and protection by working with you to understand your security needs.
Scalable Security
No job is too big or small for us. We can scale our security to meet your needs. Need a single guard or more? Security for a day or need a contract? Whatever you need, we can do.
Your Protection Is Our Priority
See Why Our Clients Trust Our Protection
Reliable Risk Assessment For Your Protection
Why We're #1 For Security in Calgary & Southern Alberta
Are you looking for a security guard in Calgary that meets your unique security needs? With Intercept Security Services, we set the standard for security services in Calgary by providing our team extensive training before entering the field. Unlike others in our industry, we're proud to have a high staff retention rate by offering fair wages, performance-based raises, and opportunities within the company. From our approach, our guards are loyal and incentivized to perform at their best. For further measures, we maintain high-security standards by performing regular surprise site checks and requiring our guards to comply with GPS tracking regulations. Whatever your security needs are, Intercept Security Services will provide you with a team of loyal, personable and responsible individuals.
Learn About Our Security Guards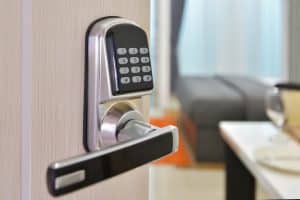 Hotels are more than just places to rest your head; they are temporary homes for travellers, offering comfort, relaxation, and convenience. However, ensuring the safety
Read More »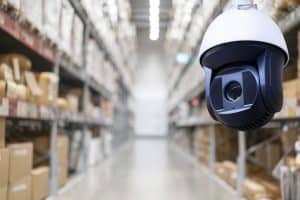 Warehouses are the heart of supply chains, storing valuable goods and assets worth millions of dollars. Protecting these assets is paramount, as any security breach
Read More »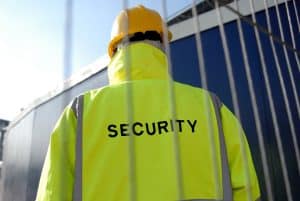 Construction sites are bustling with activity, valuable equipment, and materials, making them vulnerable to theft, vandalism, and unauthorized access. Implementing robust security measures is essential
Read More »
ISS SECURITY - Calgary Head Office