A security guard is a respectable member of society, handed the task of protecting buildings, specific areas and personnel. Such is the importance of the role that the demand for security guard services is at a high.
It's a career worth choosing if you are looking for respect, an opportunity to do some good, and for the opportunity for growth.
But how do you become a uniformed security guard in Alberta?
Before we get to that, let's look at what the job entails.
What does the job include?
The role of a security guard includes:
Patrolling and monitoring buildings and areas
Stopping incidents such as theft or violence
Apprehending individuals who pose a security threat
Answering alarm calls and situations
In most cases, security guards work for the private sector, including banks, museums, hospitals, office buildings, nightclubs, and stores. In some cases, they will work for public sectors when the opportunity arises.
Some specialties in the role include acting as a concierge and front desk, operating mobile patrol, armoured car guards, gaming surveillance officers, and bouncers. Each of these requires extensive training.
To become a security guard, you will have to apply for a licence.
Applying for a Licence
To become a security guard in Alberta, you must complete an Alberta Basic Security Training (ABST) Course.
The security guard training course includes "approximately 40 hours of classroom instruction with classes on the weekends and the provincial exam on the last day". Students will receive a course manual, access to video-based exercises, discussions and demonstrations of various tactics, and a practical exam.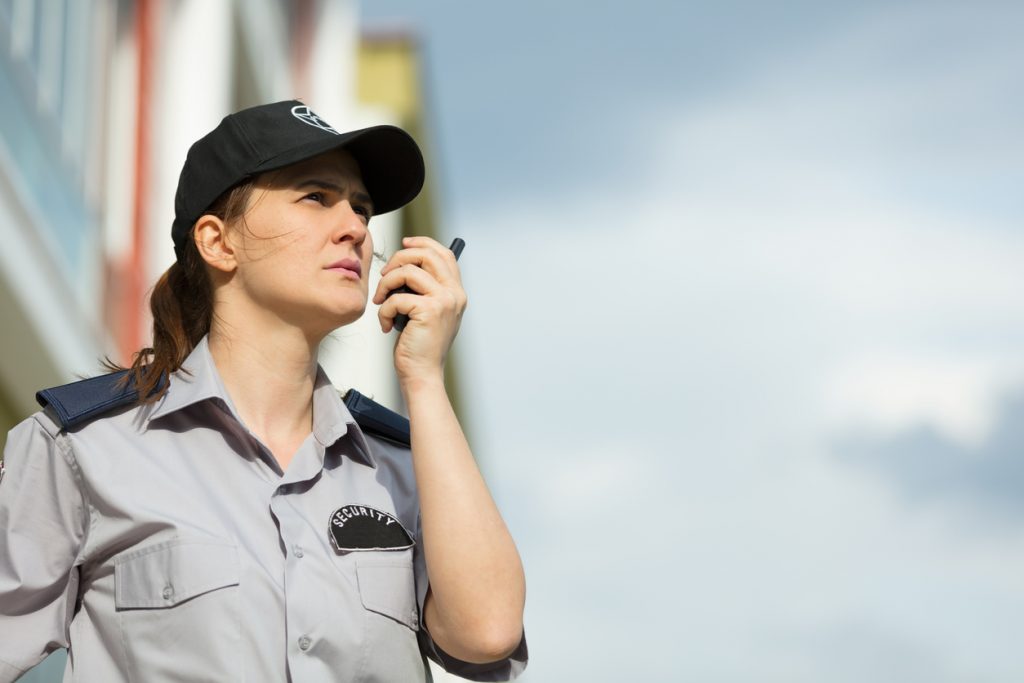 On average, the program's fee, which includes the provincial exam, is $220/person plus GST. You can register for the Alberta Basic Security Training (ABST) course with us.
What's the Eligibility for a Security Guard?
To apply for a security guard licence in Alberta, you must meet the following criteria:
Over 18 years old
Be eligible to work in Canada (whether as Citizen, Permanent Resident or on an Approved Work Visa)
Be fluent in English
Have no criminal record, no outstanding criminal charges, or be the subject of a criminal investigation
Your license is valid for two years.
Why Become A Security Guard With Us?
At Intercept Security Services, we are proud to offer more than just a training course, but an opportunity for career advancement. Our security guards in Calgary are held in high esteem, recognized for their trust, integrity, communication, and commitment. You can be part of this team and this career when you choose to work for us.
We are passionate about security, and we pass down our enthusiasm to the students we teach. With us, you can experience:

internal Incentives
Opportunities for Advancement
Internal Training
Ongoing Coaching & Training
If you are interested in a security career, register for your ABST training course today for the most positive and beneficial learning experience.
Since 2006, Intercept Security Services has provided companies in Western Canada with the complete security solution. We have a range of security guard services that companies can use to secure their establishments' safety. All ISS security guards receive in-class training, specific site training, and can respond to all types of situations. We work to establish long and fruitful client relationships thanks to our beliefs in trust, integrity, straightforward communication, and meeting the needs of our clients. For the best security guard services in Calgary, Edmonton, and all of Alberta, call our general number on 1-(855)-543-8477 or email us at [email protected]