Top-Rated Fort McMurray and Athabasca Security Company
REQUEST A FREE CONSULTATION
Top Fort McMurray Security Company For Seamless Security Solutions
As a trusted Fort McMurray security company, Intercept Security Services proudly extends its reach far north. With over a decade of industry experience and a team of exceptionally trained guards and Medic personnel, we've become the leading Fort McMurray security company for seamless security solutions. As a city known for its strong ties to the oil sands industry, which contributes greatly to its economy, we have the best-trained Fort McMurray security guards to ensure protection on all fronts. Whether it's safeguarding an office building, or industrial worksite, processing plant, remote camp, or pipeline our security services in Fort McMurray contribute to the continued prosperity and security of many businesses within the community. Working closely with you, we can address your specific security needs together. Our collaborative approach ensures we craft a customized security and surveillance plan that aligns well with your budget. For reliable protection and peace of mind at an affordable rate, turn to a Fort McMurray security company you can trust – Intercept Security Services!
1# Leading Fort McMurray Security Services
Swift, Steadfast, Interception For Your Protection
Affordable safety, always. At Intercept Security Services, your peace of mind is our priority. Collaborating closely with you, we craft budget-friendly surveillance solutions tailored to your specific security requirements. Don't jeopardize your safety over the costs of Fort McMurray security services. Reach out to us today!
What Sets Us Apart From Every Fort McMurray Security Company
Real-Time Reporting
Our unwavering dedication to integrity and swift response is best showcased through our real-time reporting system. With the mandatory use of body cameras for all our security personnel, we guarantee transparency, reliability, and, most crucially, rapid protection.
GPS Tracking
Accountability and transparency are core principles at Intercept Security Services. Through our mandatory GPS tracking and the establishment of geofence perimeters, you can always stay informed about the presence of our guards on or off your premises.
Available 24/7
Security incidents can occur unpredictably. This is why our security services provide round-the-clock protection. Our trained guards are ready for 24/7 patrols, both day and night, and we offer comprehensive camera installation services to ensure continuous monitoring and surveillance.
Specialized Security
Through our extensive experience collaborating with diverse industries, we recognize that each sector has distinct security requirements. Our guards undergo specialized training, equipping them to proficiently address the demands of various job sites. From construction sites to retail establishments, you can rely on us to deliver top-tier protection.
Personable Service
Your safety is our paramount concern. Employing a proactive strategy to security and surveillance, we collaborate closely with you to comprehend your specific security prerequisites. This collaborative approach ensures that you receive not only peace of mind but also unwavering and trustworthy protection.
Scalable Security
Whether your security needs are extensive or minimal, we've got you covered. Whether you require a single guard or an entire team, security for a brief event or a long-term commitment, we stand ready to serve and safeguard your interests.
Your Protection Is Our Priority
See Why Our Clients Trust Our Protection
Redefining Standards For Safety &
Security Services in Fort McMurray
Trust the #1 Fort McMurray Security Company For Ultimate Protection
Are you facing challenges in finding Fort McMurray security services that are reliable? Your search for a trusted Fort McMurray security company ends here with Intercept Security Services. We stand out by upholding the highest standards of excellence, evident in our extensive team training. What truly distinguishes us is our remarkable staff retention rate among our Fort McMurray security guards, which is achieved through competitive compensation, performance-driven incentives, and internal advancement prospects. Our Fort McMurray security company prioritize transparency and accountability through regular surprise site inspections and the mandatory use of GPS tracking. No matter your security needs, count on us to safeguard your interests.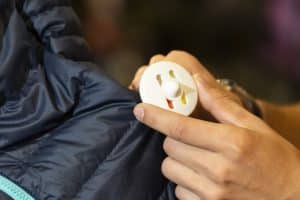 A critical aspect of running a successful retail business is loss prevention in Calgary. Theft and shrinkage can significantly impact your bottom line, making it
Read More »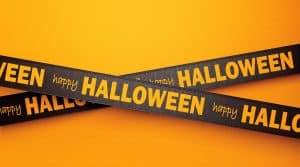 Halloween, with its costumes and candy, is a beloved holiday. Yet, with the celebrations come security concerns that businesses and communities must address. Different venues
Read More »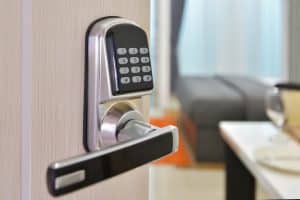 Hotels are more than just places to rest your head; they are temporary homes for travellers, offering comfort, relaxation, and convenience. However, ensuring the safety
Read More »
ISS SECURITY - Fort McMurray Office