Security guards play a vital role in protecting individuals, buildings, and property from various threats. Any good Calgary security company is responsible for maintaining safety and security in multiple settings – for instance, upholding loss prevention in Calgary malls. Yet, they've also protected places like construction sites, office buildings, schools, and hospitals. See what five common threats security guards handle here. 
The Type of Threats a Calgary Security Company Handles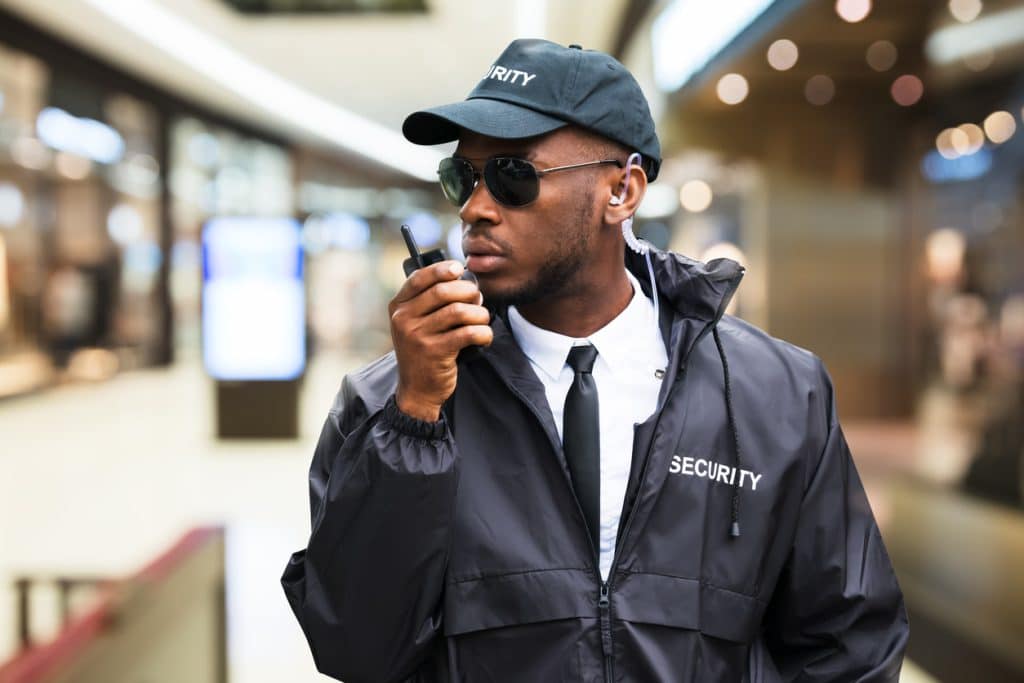 No matter where a Calgary security company is hired, there are the most common threats they're expected to handle. 
Theft:

One of the most common threats security guards handle is theft. They are responsible for keeping an eye out for suspicious behaviour and deterring potential thieves by monitoring surveillance cameras and conducting patrols. They also assist in apprehending shoplifters and other suspects.

Vandalism:

Security guards also play a key role in preventing vandalism. They are responsible for monitoring the grounds and buildings they are assigned to, and they take action to avoid damage to property, such as graffiti or broken windows.

Assault:

Security guards are also responsible for preventing and responding to assault. They are trained to intervene and de-escalate potentially violent situations and assist local law enforcement in the event of an actual assault.

Fire:

Security guards are also responsible for preventing and responding to fire. They are trained to recognize the signs of a fire and assist with evacuating buildings.

Natural Disasters:

Security guards also play an important role in preventing and responding to natural disasters, such as hurricanes, tornadoes, and earthquakes. With Calgary, the closest threat would be potential flooding from heavy rain. In this case, they are responsible for monitoring weather conditions and taking appropriate action to protect people and property.
As you can see, there are plenty of threats security guards are trained to handle. They're ready to take whatever threat, no matter where they're protecting. 
How Security Guards Handle Threats
Security guards must be well-trained and equipped with the necessary tools to handle these threats effectively. They must recognize and respond to potential threats quickly and efficiently. That means communicating effectively with other security guards and local law enforcement in an emergency. It's why security guards must remain calm and composed in high-pressure situations. They must think clearly and make quick decisions to protect people and property.
One important tool that security guards use is surveillance cameras. These cameras allow security guards to monitor the area they are responsible for, even when they are not physically present. They also provide valuable evidence in the event of a crime. In addition, an important tool that security guards use is a radio. Radios allow security guards to communicate with each other and with local law enforcement in case of emergency. They also enable security guards to coordinate their efforts and respond quickly to potential threats.
Lastly, security guards also use tools such as flashlights, batons, and pepper spray. These tools are used to deter potential threats and help security guards defend themselves in the event of an attack.
Intercept Security Services (ISS) is a Calgary security company you can rely on for protection. Our highly-trained security guards can safeguard various places to meet your security needs. We can provide condo security by having a concierge security guard for residential & a skilled commercial security guard for public spaces – from a hotel, hospital, & warehouse with security guards to dealership security. Notably, we ensure loss prevention in Calgary for malls, but our expertise extends to industrial security services in oil and gas security, & providing construction site security guards. Offering remote guarding & mobile patrol services, we are the go-to security company for Calgary, Edmonton, & Kelowna. Contact us today!