Wondering whether security guards can arrest you is a common question people have. While guards wear a uniform and certainly hold authority over the premises they're protecting, it's less clear how far that authorization can go.
The answer to whether security guards can make arrests is, helpfully, both yes and no.
Let's investigate what this means, and what actions security guards can take when a crime is committed under their watch.
Can Security Guards Make Arrests?
Answer #1: No
Ultimately, security guards are not police or peace officers. 
Reputable security guards have undergone training and take their job seriously. They understand the responsibilities they hold, as well as the trust their employer and customers place in them. They are often the first point of contact during emergencies and are relied on to keep the premises, and everyone inside, secure.
However, at the end of the day, they are considered to be a member of the public. Therefore, as classified by the Criminal Code of Canada, they have the same powers as a member of the public.
Answer #2: Yes
As established in the first answer, security guards are classified as part of the public. However, this is not to say that the public is unable to make an arrest.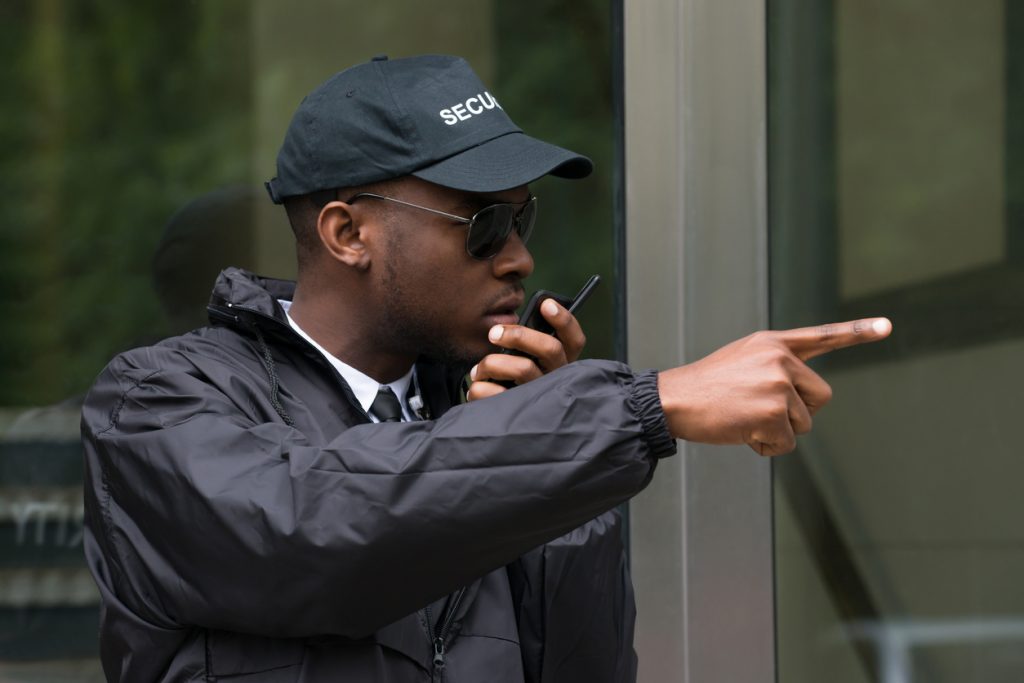 A member of the public, and therefore a security guard, is able to make a citizen's arrest. This enables someone to arrest a person they find committing a criminal offence. 
There are regulations surrounding such an arrest, however:
The security guard must have directly witnessed the crime being committed
The security guard is required to deliver the individual to a peace officer as soon as possible
The security guard is only permitted to make a citizen's arrest over an indictable (often, more serious) offence. Typically, security guards encounter indictable offences due to the nature of their job. An example of this would be theft.
Additionally, security guards are allowed to make an arrest, even if the crime was not committed on their assigned property. The requirement here, as mentioned above, is that they needed to witness the offence.
It is important that security guards are well-versed in the rights and restrictions that come with their job. Ultimately, security guards can make arrests in Canada, but understanding the regulations associated with the act is critical.
Since 2006, Intercept Security Services (ISS Security) has provided companies in Western Canada with a complete security solution. We have a range of security guard services that companies can use to secure the safety of their establishments. All ISS security guards receive in-class training, specific site training that better prepares them, and are trained to respond to all types of situations. We work to establish long and fruitful client relationships thanks to our beliefs in trust, integrity, straight-forward communication and meeting the needs of our clients. For the best security guard services in Calgary, Edmonton and the whole of Alberta, call our general number on 1-(855)-543-8477 or email us at [email protected].