When it comes to your business, you want to feel confident about its security. You've invested time and money into your company building, and you care about your workers, so it's only natural that you want to ensure the safety of everyone and everything involved.
Security guards can be an excellent option to give you that peace of mind, but this service isn't one-size-fits-all. 
Let's look at the different choices your business has when considering security guards.
Five Different Types of Security Guards
Uniformed Security Guard
Odds are, uniformed security guards are the type you are most familiar with. But you may not know that other than simply being a watchful presence to ease your mind, uniformed guards are often trained to deal with unexpected situations. This can range from fires and floods to theft and vandalism. 
If properly trained and qualified, a uniformed security guard can also act as the first line of defence in an emergency.
Concierge/Front Desk 
These guards are often the first point of contact for those entering your premises. Besides managing access to the building, they are also responsible for maintaining visitor logs, security systems, package deliveries, and customer complaints and concerns. 
Concierge and front desk security guards are often the go-to person for visitors and customers, as well as for emergency personnel in the event of a crisis.
Parking Enforcement 
Businesses are often solely responsible for ensuring there are no parking violations within their property. Effective enforcement is key when needing to maximize parking space and minimize parking lot conflicts.
The security guards who hold this mantle are trained to patrol the lot actively and responsively. While they are perhaps best known for their task of ticketing vehicles, parking enforcement also resolves conflict and maintains a sense of safety for those making their way to their cars.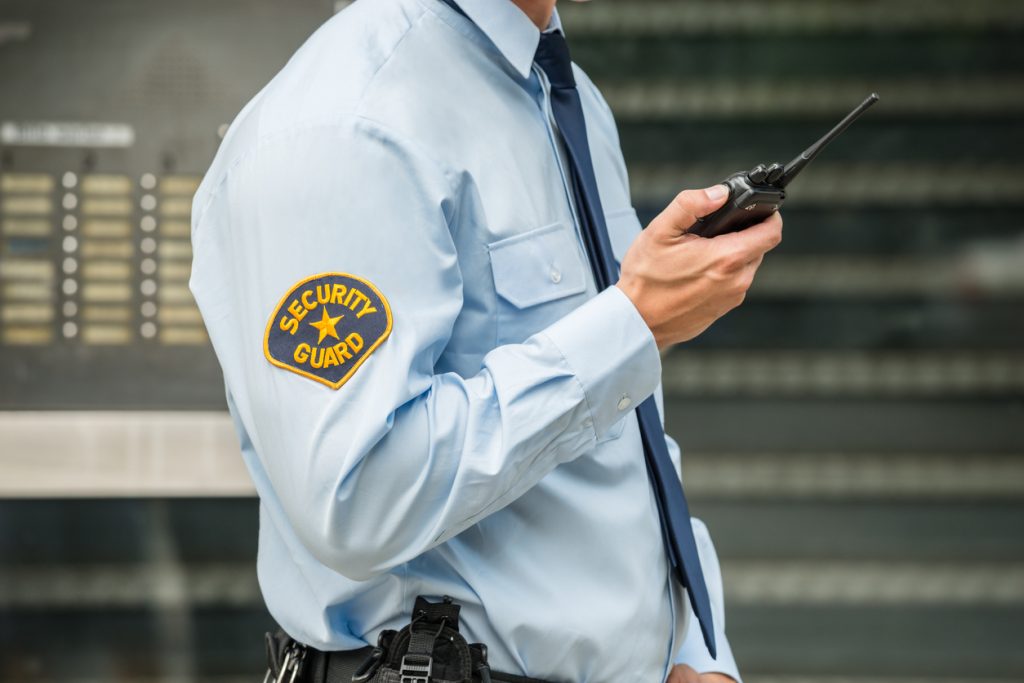 Loss Prevention
These security guards are most often found in malls or other retail establishments. Loss prevention security guards will walk the floor of the business, keeping an eye out for suspicious behaviour. They are also trained in stopping and arresting shoplifters or those committing other criminal activity.
Private Investigation
Private investigators can be hired onto cases regarding intellectual property, theft, fraud, security audits, and other corporate matters when it comes to the corporate world. Reputable investigators value discretion, respect, and professionalism when interacting with their clients, and ensure their conduct is ethical.
No matter your company, there is sure to be a type of security guard that will fit your requirements and give you the confidence that your investments and being well protected.
Since 2006, Intercept Security Services (ISS Security) has provided companies in Western Canada with a complete security solution. We have a range of security guard services that companies can use to secure the safety of their establishments. All ISS security guards receive in-class training, specific site training that better prepares them, and are trained to respond to all types of situations. We work to establish long and fruitful client relationships thanks to our beliefs in trust, integrity, straight-forward communication and meeting the needs of our clients. For the best security guard services in Calgary, Edmonton, Kelowna, and the whole of Alberta, call our general number on 1-(855)-543-8477 or email us at [email protected].